New Jersey Telecommunications Contract Company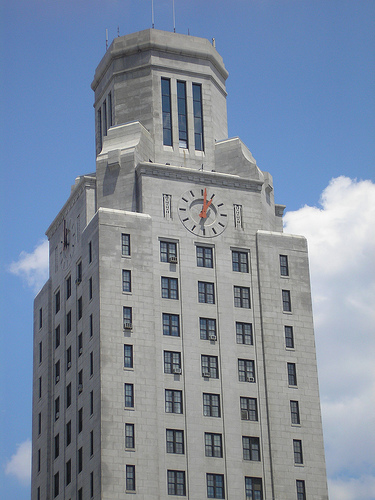 County and Municipal Contracts
NetQ Multimedia is a full-service provider for telecommunications and structured cabling services for county and municipal contracts in New Jersey. Our services include, but are not limited to:
Structured cabling solutions
Inside copper cabling
Optical fiber cabling
Outside plant cabling (OSP)
Microwave and FSO
Data centers and closets
Business telephone systems
Network systems
Cell phone enhancements (DAS)
Security video systems
Security access controls
Disaster recovery
And more!
Our Expertise with County and Municipal Contracts in New Jersey
In 1985, NetQ Multimedia – then called Network Cabling Inc. – started out as a contractor for computer resellers, such as IBM, Dell, TransNet, Clancy Paul, Computerland, Entré Computer Systems, etc. Our first customers got us started working with various government entities, resulting in state, county and municipal contracts. The aforementioned companies were the first to serve New Jersey in the 1990's using the NJ mini-micro term contract. In 1999, NetQ Media was awarded the first state contract for "Telecommunications Equipment Wired," installing and maintaining Samsung telephone systems. Since those early days we've had plenty of experience with fulfilling contracts with various agencies.
Our experience with state, county and municipal contracts in New Jersey shaped our company. As government regulations changed over time, so did NetQ Multimedia. Our New Jersey telecommunications contract company continues to stay abreast of the latest compliance requirements and regulations while providing the same great, timely service.
A short list of NetQ Multimedia's qualifications for NJ contract work:
eRate (spin #143014796)
DPMC (C120,C121,C122)
SDA
SBE (57898-20)
Public Works Contractor Registration (61441)
NJ Wiring Exemption Certificate (#180)
Employment Certificate Cert (22993)
Well versed in Vouchers and VCard transfers
Benefits of Working with NetQ Multimedia
Extended manufacturer warranty by 5-25 years
Numerous manufacturer certifications
100% Compliance with state rules and regulations
High ROI, low risk, secure, and reliable solutions
Improved network performance
Improved productivity and customer experience
One-stop provider for any telecommunication needs
Immediate technical assistance
Excellent quality service and flexibility
Reduced Risk and Extended Warranties
We handle all the intricacies and behind-the-scenes work for cables, phones, and network systems. Our NetQ Multimedia technicians expertly perform test and quality controls on every single piece of equipment prior to the installation, off site. We want to assure government agencies that even though we offer an extensive warranty, our work lasts for years. During the installation, all of our work is performed in a controlled environment for maximum safety. Post-installation, NetQ Multimedia performs testing on all the equipment and provides immediate technical assistance anytime it's needed. Also, all of our products are 100% compliant with public safety requirements and compatible with all carriers. We are a New Jersey telecommunications contract company that goes above and beyond for our clients.
Due to our extensive experience working with county and municipal contracts in New Jersey, working with manufacturers to achieve the best solutions, we have cultivated strong relationships with all of our product sources, picking up valuable certification and training by numerous manufacturers. This means that  NetQ Multimedia can offer extended warranties by 5-25 years.
Outstanding Customer Service and Timely Service
If you're looking for a New Jersey telecommunications contract company, look no further than NetQ Multimedia. Our technicians are trained to offer top notch quality services in a timely manner. We understand that most government contracts have strict regulations, schedules, and deadlines. We comply with all your agency's rules and deliver products around your set schedules in order to avoid any delays in the project. We'll even give you a go-live date, so you can plan your schedule accordingly.
NetQ Multimedia prides itself with excellent customer service. Believe us when we say you won't have to wait more than a few second to get on the phone with someone at NetQ Multimedia even if you call an 800 number. All of our clients are provided immediate technical assistance anytime it's needed.
Questions?
Contact us today and we'll answer any questions you might have regarding out experience and qualifications, and we'll even provide references from our state, county and municipal contracts in New Jersey.